In the Fireplace Lounge at Commons, the couches are pulled together, and students are sitting, leaning, or lying on them — hands busy knitting, and mouths busy chatting.
It's Monday night, time for a regular gathering of the Knit Wits, Bates' knitting club.
Theophil Syslo/Bates College
By the lounge entrance, club co-president Martha Reyes '23, a mathematics major from Los Angeles, has placed the a big welcome poster on an easel. It shows a cat wearing sunglasses leaning casually against a ball of yarn, with a galaxy and shooting stars in the background.
The sign makes three promises; maybe call them the "Knit 3 Together" of the club. "Beginner friendly," "no experience required," and "materials provided." That's the core of the club, Reyes says. "Knit Wits is open for everyone," she says. "And for people who don't know how to knit, we'll teach them."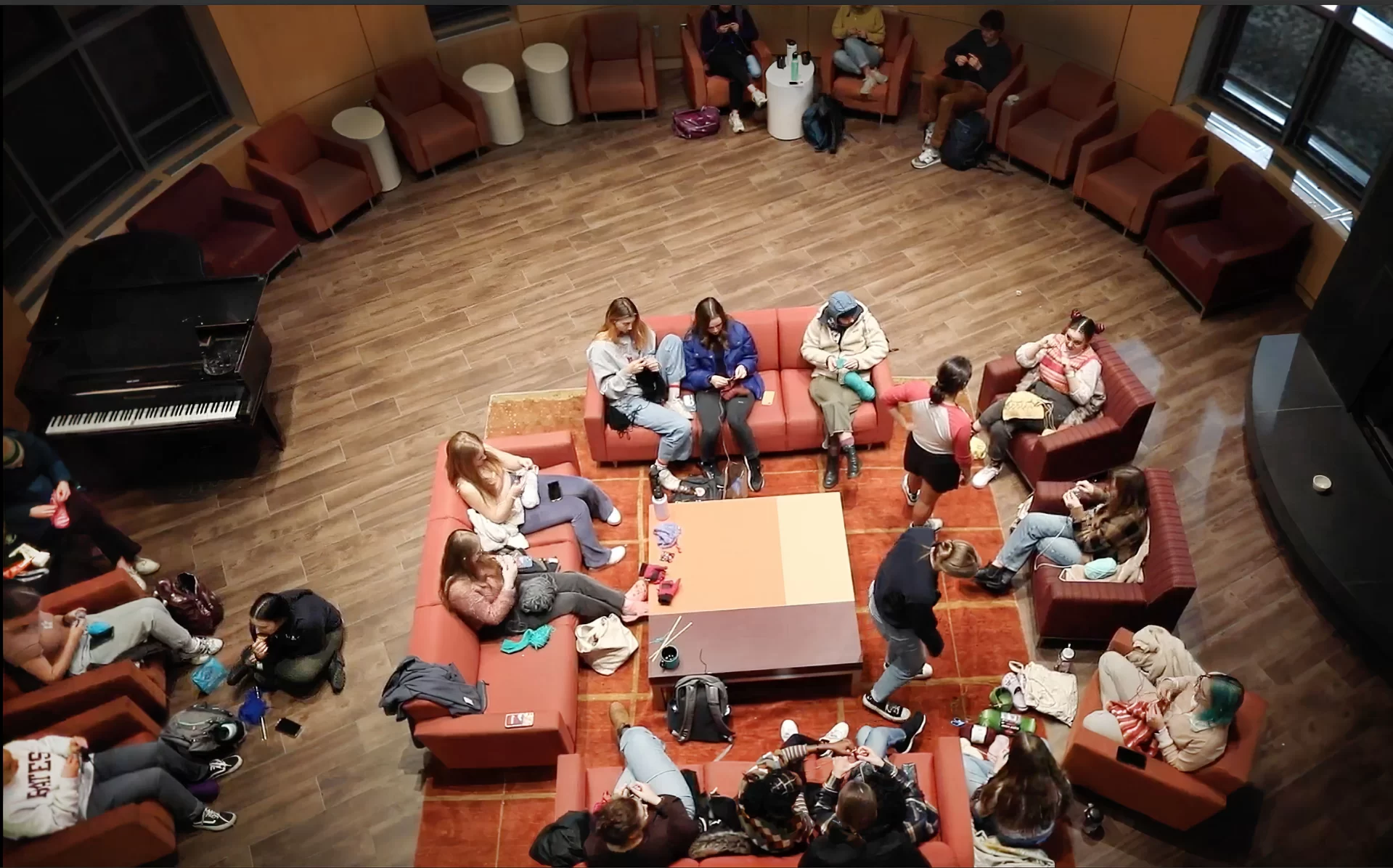 Reyes has been a member of Knit Wits since her first year at Bates, and has watched the club go from a small group in 2019, to being scattered by the pandemic, to a robust gathering of crafters this year.
"We just spend time as a community talking and sharing stories. It's a really fun time to just come, take a deep breath, disconnect, and have fun."
Elle Stogel '25, a politics major from Santa Monica, Calif., is the club secretary, and she learned to knit in high school, when her history teacher offered to teach students how to knit.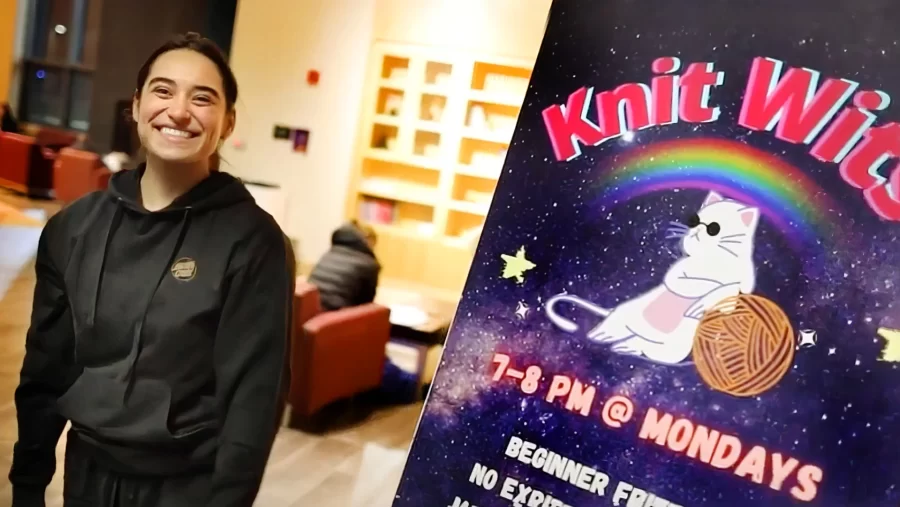 "I have ADD, and so my hands get super jittery. But when I knit I can just move my hands without thinking and then it gives me something to do and make while I'm just talking to people."
For Fiki Hunt '24, a rhetoric, film, and screen studies major from New York, the club gave her a chance to return to knitting, which she first learned as a young child. "I stopped in high school," she says. That's a great thing about activities sponsored by Bates clubs and organizations, she says. "Maybe it's something you did as a kid, or wanted to always do. Now you can do it."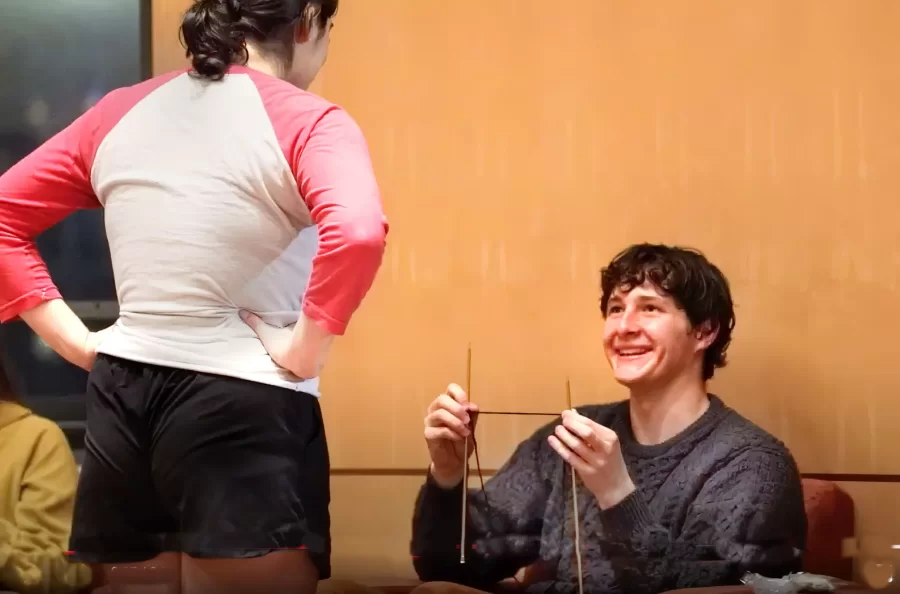 Julia Goldstein '23, a biology major from New York City, is co-president with Reyes. Three years ago, as a novice knitter, her first creation was a hat, "the ugliest thing you've ever seen," she laughs. "Unwearable." But at the same time, where there had been just yarn, there was now a real hat. "I made a hat. That was wild to me."
Other times, knitting isn't about the outcome but about the experience, says Reyes.
"Knitting for me is an excuse to slow down, do something tactile, disconnect, and enter that state of flow, where your surroundings just disappear. It's just me and the knitting."