Stories about "30th anniversary"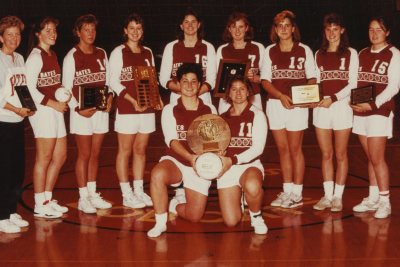 Thursday, November 14, 2019 12:50 pm
Thirty years ago, the Bates volleyball team put together the greatest season in Bates athletics history. This is the story of the undefeated 1989 Bobcats.
Thursday, March 4, 1999 4:08 pm
The Bates College Modern Dance Company, founded and directed by Marcy Plavin, lecturer in dance, will celebrate its 30-year anniversary with a concert performance, titled Slightly Hysterical (So, You Think This Has Been Easy?) at at 8 p.m. Saturday, March 20, in Schaeffer Theater, 305 College St. Admission is free, but no reservations are accepted. Seating is on a first-come, first-served basis.