Stories about "Bates Squash"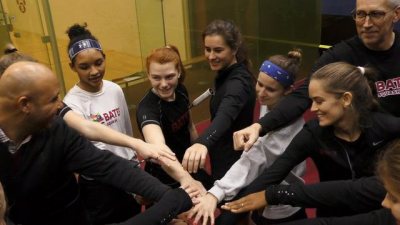 Friday, December 16, 2016 10:57 am
Katie Bull '19 and Molly Brooks '19 are best friends. And their success on the squash court is about sticking together and never giving up.
Thursday, January 22, 2004 11:15 am
The new Bates Squash Center will be unveiled at an opening ceremony on Jan. 30 featuring the women's and men's squash matches vs. Dartmouth College.