Stories about "Baxter State Park"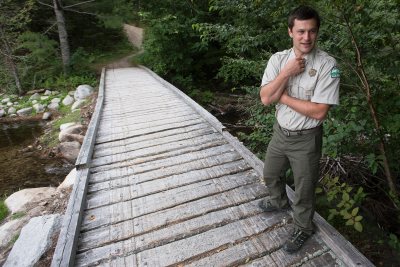 Thursday, August 8, 2019 2:02 pm
Sypitkowski runs Baxter State Park, an icon of summer in Maine and home to the state's tallest mountain.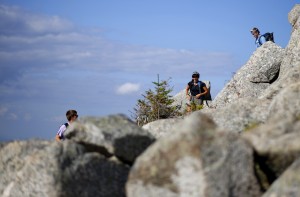 Tuesday, October 8, 2013 12:04 pm
Joining a preorientation AESOP trip this year, photographer Mike Bradley captures the...
Sunday, October 19, 2008 1:33 pm
Another cool class I am taking this year is called Field Geology in Maine. What's awesome about it is how the course introduces you to the principles of geology while working in the field. Therefore, it isn't the same old "rocks in a box" kind of geology that sounds oh-so boring. Instead, the professor has the philosophy that the best way to learn geology is by doing it. About once a month, our lab will go out on a field trip to the coast, Baxter State Park, or even Acadia National Park.