Stories about "Christine McDowell"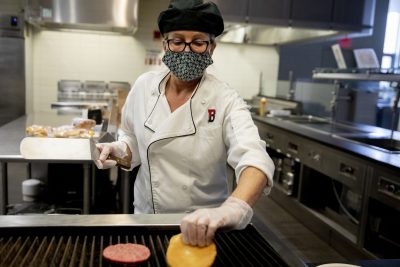 Thursday, May 21, 2020 3:21 pm
Bates hopes to provide cloth face coverings for every student and employee who needs one. In their new jobs in the costume shop, resident students are contributing hundreds.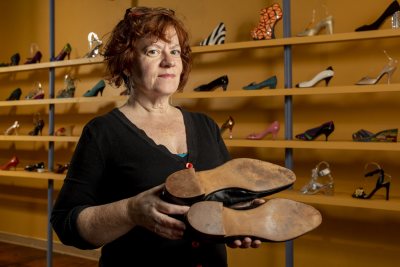 Thursday, October 10, 2019 2:00 pm
In her written greeting to visitors entering an exhibition in Lewiston, Bates theater professor Christine McDowell bares her sole.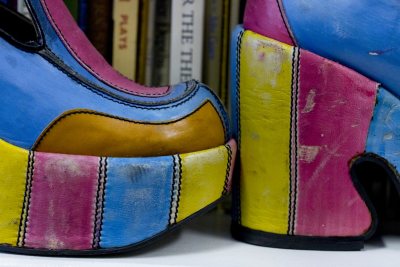 Wednesday, March 15, 2017 6:08 pm
Associate Professor of Theater B Christine McDowell's iconic disco shoes provide a walk through the evolution of design.