Stories about "composting"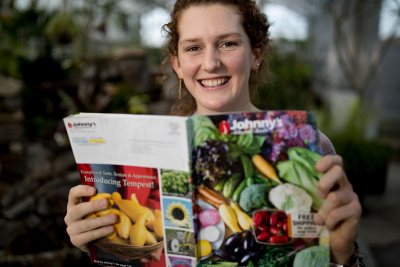 Thursday, January 11, 2018 2:23 pm
Now in its second year, the Green Innovation Grants program at Bates College is supporting initiatives in gardening, waste reduction, and conservation.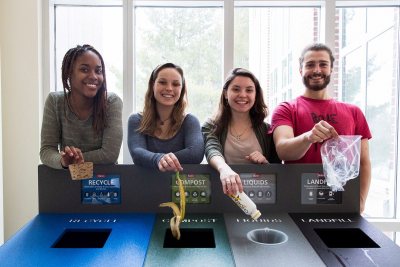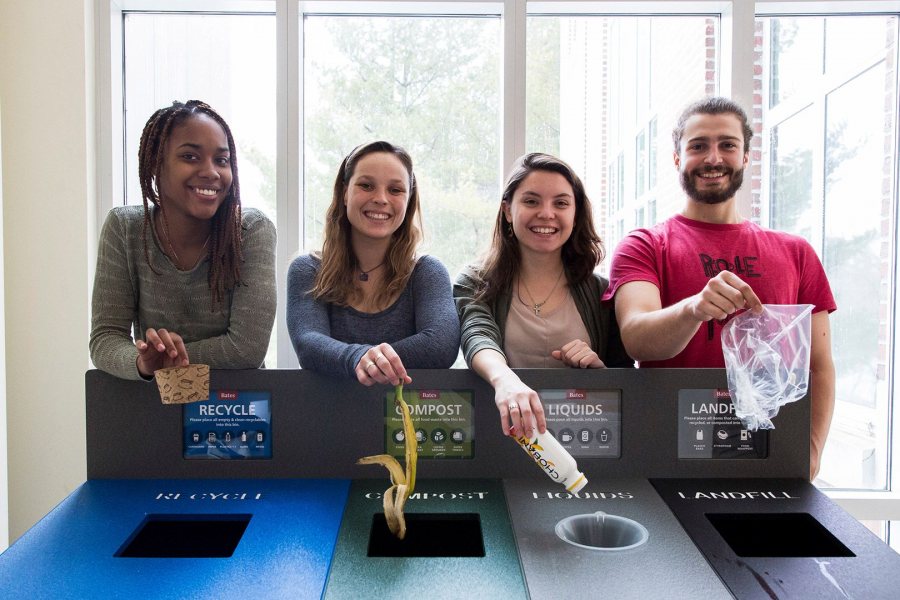 Wednesday, March 1, 2017 4:09 pm
Bates College's sustainability coordinator has come up with waste-sorting stations that make it easier for Bates people to do the right thing with their trash.
Thursday, October 1, 2009 12:59 pm
University Business magazine has awarded Bates a "Dining Hall of Distinction" award...