Stories about "contemporary music"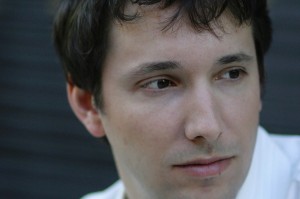 Friday, September 26, 2014 9:16 am
With its performers dispersed throughout the Olin Arts Center at Bates College, New York City's Metropolis Ensemble presents the innovative site-specific piece "Brownstone" at 7:30 p.m. Thursday, Oct. 2.
Monday, April 19, 2010 3:49 pm
From the story: "Someone was asking the other day, 'What do you really want to do?' I think I'm doing it. I'm working with the greatest young musicians in the world and the greatest young composers, and I get to pick the venues. This is it. This is my dream."
Thursday, March 14, 2002 4:08 pm
Performances at Bates College this weekend and early next week span some 260 years, from the Baroque era to the cutting edge of contemporary music. All free and open to the public, the performances include two performances of a Handel oratorio and two events featuring the avant-garde quartet Lake Affect.