Stories about "food insecurity"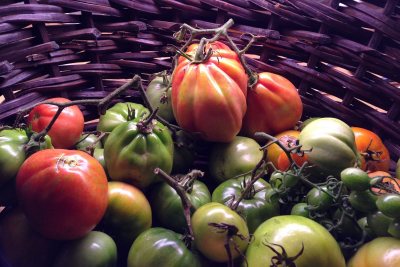 Wednesday, December 6, 2017 2:03 pm
A group of Bates College students has won $2,500 for a project that will help salvage unharvested produce and direct it to hunger relief organizations.
Tuesday, March 31, 2009 4:09 pm
If you think of the yearlong Bates Contemplates Food initiative as an arch built from many stones, Mark Winne '72 set the moral keystone in place with a lecture on March 30.
Thursday, March 12, 2009 12:16 pm
Borealis Breads founder Jim Amaral '80 and food activist-author Mark Winne '72 are among Bates College alumni featured in two March events relating to the Nourishing Body and Mind: Bates Contemplates Food initiative.