Stories about "Harry Rowe"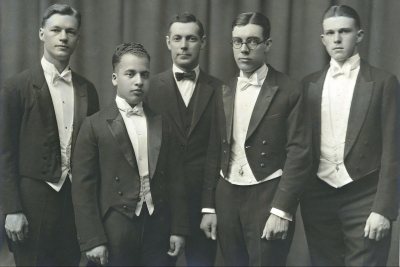 Thursday, February 28, 2019 3:33 pm
Fraught and frustrating efforts by Bates to get the national Delta Sigma Rho debate society to admit black members reveals a stark conflict between Bates' ideals and the reality in which it operated.
Sunday, March 1, 2009 1:46 pm
By drawing on inspirational ancestors and marshaling its community, Bates moves forward
Saturday, November 1, 2008 8:44 am
Asked to describe her job as an archivist, Katherine Stefko's stock reply is, "I'm paid to read other people's mail." The joke is revealing. Director of archives and special collections at Bates, Stefko oversees the delicate work of gathering documentary materials that reveal the details — sometimes very personal — of history.