Stories about "HIV/AIDS"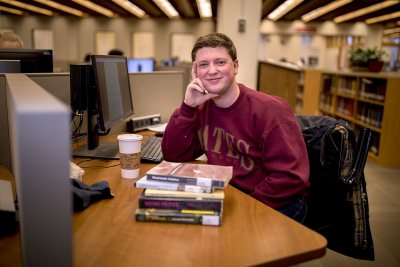 Friday, March 9, 2018 11:22 am
In the beginning, "people in Maine, whether they were queer or not, viewed themselves as immune and separate from HIV/AIDS."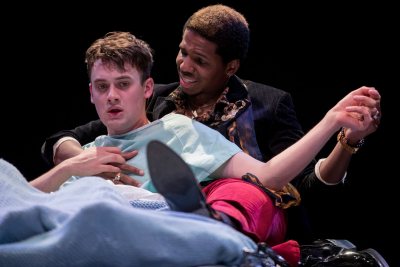 Thursday, March 8, 2018 1:14 pm
Theater professor Tim Dugan felt that a Bates College production of Angels in America "would be embraced and celebrated." He was right.
Friday, February 27, 1998 4:08 pm
William Hart McNichols, iconographer, AIDS hospice chaplain and priest, will discuss A Painter's Spiritual Journey as part of a Bates lecture series "Spiritual Journeys: Stories of the Soul" March 11 at 4:30 p.m. in Room 104 of the Olin Arts Center. This event is co-sponsored by the Museum of Art, and the public is invited to attend free of charge.