Stories about "jazz band"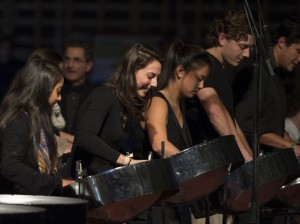 Monday, December 2, 2013 3:25 pm
Both in 7 p.m. concerts, the Bates Jazz Band performs on Dec. 4, and the Bates Steel Pan Orchestra on Dec. 5.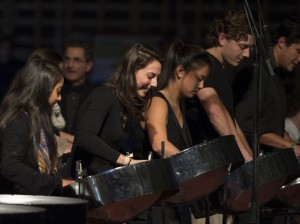 Wednesday, December 5, 2012 4:42 pm
Three musical ensembles featuring Bates students will perform Dec. 5, 6 and 8 in the Olin Concert Hall.
Monday, November 22, 2010 12:44 pm
As the semester draws to a close, Bates concerts in early December spotlight student achievement across a diverse array of musical styles.