Student musical achievement showcased during December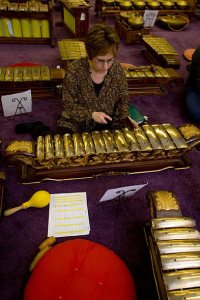 As the semester draws to a close, Bates concerts in early December spotlight student achievement across a diverse array of musical styles.
The College Choir, directed by John Corrie, performs at 8 p.m. Friday and Saturday, Dec. 3 and 4, in the Olin Arts Center Concert Hall, 75 Russell St.
The Steel Pan Orchestra takes the Olin stage at 7 p.m. Monday, Dec. 6.
Led by Maine jazz pianist Tom Snow, the Bates College Jazz Band swings the Olin auditorium at 7 p.m. Wednesday, Dec. 8
Finally, the college's Gamelan Orchestra, directed by Assistant Professor of Music Gina Fatone, presents a program including an excerpt from Lou Harrison's Concerto for Violin, Cello and Javanese Gamelan at 7:30 p.m. Thursday, Dec. 9. This concert will be held in Chase Hall Lounge, 56 Campus Ave.
Admission is free to all concerts, but due to limited seating, tickets are required for the choir and jazz band performances. For more information, please contact 207-786-6135 or this olinarts@bates.edu.
For the choir's winter concert, the ensemble will perform a selection of opera choruses ranging from familiar to little-known masterpieces.  In addition to leading the choir, teaching voice and serving as the chapel organist at Bates, Corrie is artistic director for the Maine Music Society, a local orchestral and choral organization.
Erica Butler directs the Steel Pan Orchestra, which performs music of the West Indies on authentic instruments.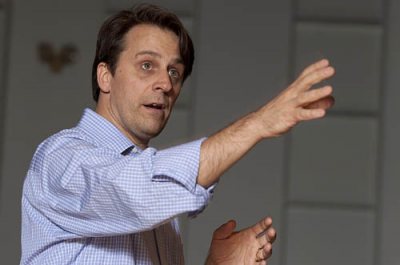 The jazz band performs bossa nova, funk and classic swing. The upcoming program includes tunes by Tower of Power, Pat Metheny, Billy Strayhorn and Count Basie.
The final concert showcases the gamelan, a traditional Indonesian percussion ensemble that also often includes vocals, flutes and stringed instruments. Bates has two sets of gamelan instruments, a large Central Javanese gamelan and a smaller Sundanese set, and both will be featured.
In addition to the Harrison excerpt, the program includes a composition in Balinese style arranged by top Balinese contemporary composer I Dewa Ketut Alit, who has been in residence this fall, and two West Javanese songs sung by guest vocalist Jennifer Woodruff, visiting assistant professor in the music department.
View Comments