Stories about "Marcus Roberts"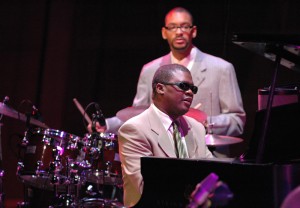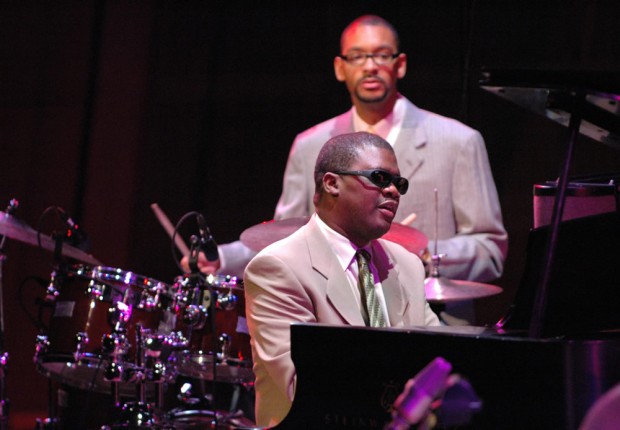 Monday, October 13, 2014 9:58 am
Jazz pianist Marcus Roberts and his combo return to Bates College on Oct. 19. Maine musicians Jonathan Edwards and Don Campbell share the Olin Arts Center stage on Oct. 25.
Tuesday, December 19, 2006 3:53 pm
The 2006-07 Bates College Concert Series resumes on Jan. 13 with an 8 p.m. program of operatic music by pianist Gayle Martin Henry and oboist Gerhard Reuter.
Tuesday, October 24, 2006 4:00 pm
A jazz trombonist playing with a Mongolian band, famed jazz pianist Marcus Roberts and two distinctive classical concerts are featured in the 2006-07 Bates College Concert Series. The series starts with trombonist Roswell Rudd and the Mongolian Buryat Band on Nov. 2. Concerts begin at 8 p.m. in the Olin Arts Center Concert Hall, 75 Russell St., and are open to the public. Admission fees vary by concert. For more information, please visit http://abacus.bates.edu/concerts/. For reservations, please call 207-786-6135.