Stories about "Nicolas Lindholm"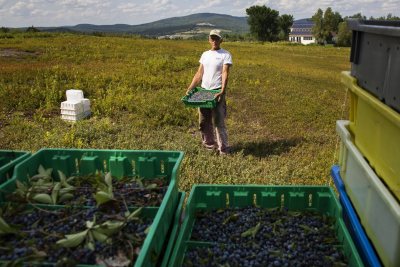 Thursday, August 29, 2019 4:09 pm
You never know what you're going to get with wild blueberries, says Nicolas Lindholm '86. But it'll be good.
Thursday, March 12, 2009 12:16 pm
Borealis Breads founder Jim Amaral '80 and food activist-author Mark Winne '72 are among Bates College alumni featured in two March events relating to the Nourishing Body and Mind: Bates Contemplates Food initiative.
Saturday, November 1, 2008 1:51 pm
The cover of the Fall 2008 Bates Magazine shows Nicolas Lindholm '86 displaying tomatoes grown on his family-operated organic farm, Hackmatack Farm, in Penobscot, Maine.