Stories about "Russell Street Track"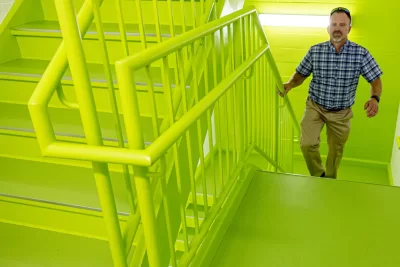 Wednesday, September 21, 2022 7:47 am
After a renovation that redefined Dana Hall's role in Bates science education, the building reopened with an Aug. 29 celebration. Also: an abyss in Chase Hall!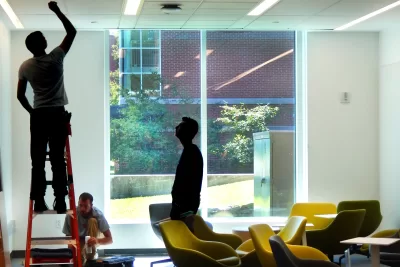 Wednesday, August 10, 2022 1:13 pm
Dana Hall's future users are scheduled to move into the building starting Aug. 15. Also: Epochs collide in a future Chase Hall restroom and it's Mondo a mano at the Russell Street Track.