Stories about "Russian literature"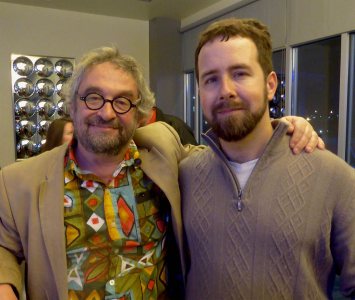 Monday, February 8, 2016 1:38 pm
The co-editors of the anthology 'Rasskazy: New Fiction from a New Russia' present a reading and conversation at Bates College on Feb. 11.
Thursday, February 15, 2007 10:55 am
Bates College Professor Jane Costlow, a specialist in Russian literature and culture who travels frequently to Russia, will speak Thursday, Feb. 15, at 161 Wood St., as part of "Spiritual Sojourners," a series sponsored by the Office of the Chaplain at Bates College.
Wednesday, April 1, 1998 1:44 pm
Jane Costlow, associate professor of Russian at Bates College, has won the 1997 Heldt Prize for best essay in Slavic women's studies. The award is given annually by the Association of Women in Slavic Studies. Costlow's essay, The Gallop, the Wolf, the Caress: Eros and Nature in 'The Tragic Menagerie', explores Lydia Zinovieava-Annibal's 1907 autobiographical novel, an account of childhood in Russia just before the revolution. The author was a turn-of-the-century writer married to the famous poet Ivanov.