Stories about "St. Mary's Regional Medical Center"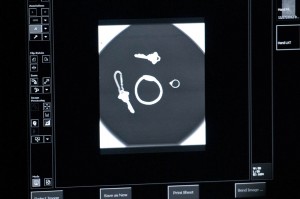 Wednesday, December 5, 2012 2:22 pm
In November, Bates physics students toured X-ray, ultrasound and MRI facilities at a local hospital as part of a course on biomedical imaging.
Monday, August 17, 2009 9:17 am
Bates College is partnering with the Androscoggin Unified Emergency Management Agency, St. Mary's Regional Medical Center, Central Maine Medical Center and Lewiston city services, including the fire and police departments, in an emergency training exercise at the College's Underhill Arena from 7 a.m. to noon Thursday, Aug. 20.
Wednesday, March 25, 2009 10:26 am
Devin Wigler's interest in oncology began when she volunteered at St. Mary's...