Stories about "standardized tests"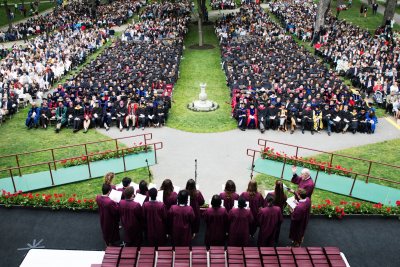 Tuesday, November 24, 2020 12:20 pm
The pandemic has prompted many colleges to make standardized tests optional. Bates has long understood that relying on an arbitrary set of scores isn't that smart policy, says Dean of Admission and Financial Aid Leigh Weisenburger.
Saturday, October 1, 2005 10:34 am
In a milestone 20-year study of its well-known policy for optional SATs for admission, Bates College has found no differences in academic performance or graduation rates between submitters and non-submitters.
Sunday, October 10, 2004 11:09 am
PowerPoint presentation on 20-year Optional SAT study to the National Association for College Admissions Counseling national conference in Milwaukee Oct. 1 by William C. Hiss, Bates College vice president for external affairs. Use of this information is embargoed to Oct.1.