So are you really test-optional?
That's usually the first question I get from skeptics and newcomers to the test-optional movement. Because Bates is in its fourth decade of a test-optional admission policy, as dean of admission and financial aid I've served as a sounding board on this topic to high school guidance counselors, students, and families for years.
Now I'm regularly fielding this question and more from admission officials at institutions across the country. Since March, COVID-19 has made it a challenge for high school seniors to take the ACT or SAT, causing many colleges to suddenly adopt test-optional admission policies for the current 2020–21 admission cycle.
Yes, Bates truly is test-optional. Students simply choose whether they want to submit their ACT or SAT scores as part of their admission application. That's it. The person quizzing me usually assumes we must secretly prefer the applicants who submit their standardized test scores, right? No. No, we don't.
---
"There is clear connect between privilege and the ability to perform well" on standardized tests, says Dean of Admission and Financial Aid Leigh Weisenburger.(Video by Theophil Syslo)
The real skeptics persist. What about students who withhold their scores — that must hurt their chances for admission? The answer again: Nope.
Applicants who choose not to submit their ACT or SAT scores as part of their college application signal to an admission committee what is most important to them and most revealing about their academic capability. They choose how they want to tell their best academic story — scores or no scores — and we follow their lead.
Encouraging personal agency and intentionality is a hallmark of the liberal arts tradition, so why not begin developing those habits and behaviors with and through the college application process itself?
Over 70% of colleges and universities across the nation are now test-optional. This represents a sea change in the admission landscape and higher education, as most institutions are arguably more accessible to a broader range of diverse and talented students than ever before. It's a liberating opportunity for all involved, as the confining conventions of standardized testing no longer restrict colleges or students.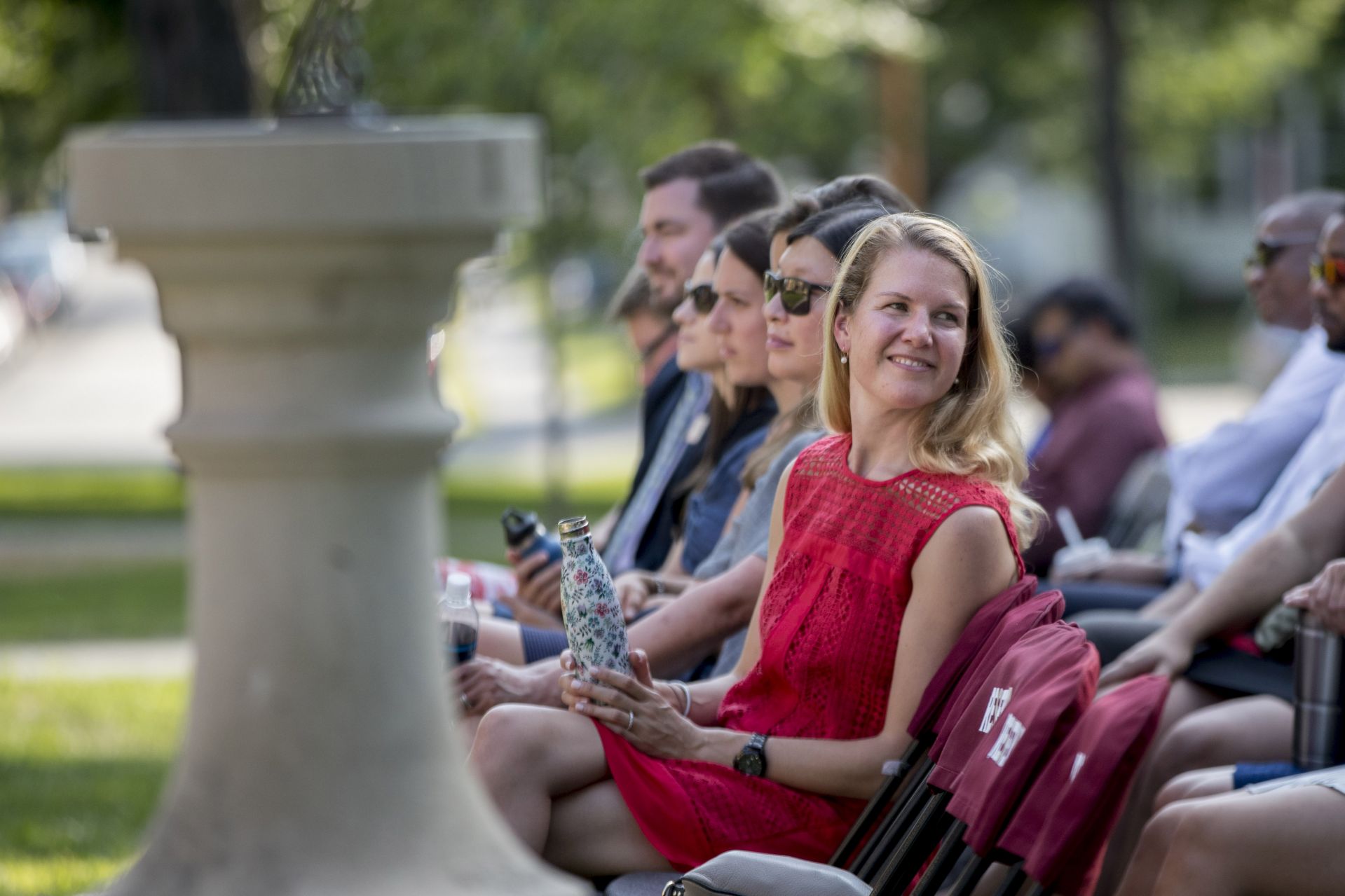 But it's natural that students, families, counselors, college admission colleagues, alumni, the media — even "believers" in the movement — have questions. For parents in particular, who remember their own SAT all too well, it can feel very new. Too new.
Our test-optional admission policy removes a barrier for many students, and we see it as a natural extension of our progressive history and mission dedicated to access and inclusion.
For most of my team, this is all we've ever known, and many of us were drawn to Bates professionally because of the college's progressive legacy as a test-optional pioneer.
In 1984, our admission predecessors and faculty colleagues had the insight and courage to call out the SAT as an imperfect measure of a student's academic ability and potential, never mind their overall character. In 1990, we did the same for the ACT and went fully test-optional.
They knew then, as we know now, that standardized tests and a student's subsequent scores are rooted in inequity. There are vast disparities on such tests based on race and socio-economics.
In 2016, scholar and author Ibram X. Kendi described standardized tests as "the most effective racist weapon ever devised to objectively degrade Black minds and legally exclude their bodies." Our test-optional admission policy removes a barrier for many students, and we see it as a natural extension of our progressive history and mission dedicated to access and inclusion.
---
5 Tips: Bates' regular decision deadline is Jan. 11. Here's some advice for prospective applicants.
That is your No. 1 job right now. Resist becoming a serial college applicant and instead focus on schoolwork rather than agonizing over how, when, and where you might be able to take the ACT or SAT (and prepping for said tests).
Compose it from start to finish in your mind even if you can't see particular parts (e.g., teacher recommendations). What's missing? What are you overemphasizing?
Go back and edit or supplement to make sure you're using each portion of the application wisely. Showcase how multifaceted and dynamic you are as a learner and a community member.
Your writing is important, but it's not the be-all and end-all. Still, use those 650 words to your advantage. Keep the topics true to you, simple, and understandable. Use the prompts to illustrate your array of interests and writing styles. Write like you speak (though not like you text!). Read everything aloud before you submit. If you trip up on words or phrases, chances are that admission readers will, too.
If you're weighing whether or not to submit your scores, ask yourself a few questions:
Are they indicative of my academic capability? Do they share a particular insight as to who I am? Or, are other parts of my application more revealing?
We know the phrase "optional" may fill you with relief or invite a whole set of new questions. Just know we do not separate applications based on those who submit scores versus those who don't. Applicants are reviewed holistically as equal candidates in the full application pool. Even for applicants who submit scores, yes, we'll look at the numbers, but they are not a major factor in our review process.
The pandemic has allowed colleges and universities to expand outreach offerings, making it easier to interact with students and families. And when we say we want to get to know you, we mean it — as we always have and always will.
We go to great lengths to provide a wide array of resources and opportunities for you to research our institutions and for us to get to know each other. Use these tools to put your best foot forward in the admission process.
Test-optional admission also aligns with my own personal story. I was a poor test taker in high school — and I still get anxious when I think about standardized tests.
I had excellent grades in rigorous courses, my writing was solid, I was an active leader in my school and community, I held a part-time job, and much more. What did my scores say about me? Nothing. But they were required, so I took the tests. And I submitted the scores. While I ultimately found my way, had I known about test-optional admission at the time, I might have knocked on different doors and found more open to me.
And consider the data on how our doors open, even without test scores. More than half of the Bates Class of 2024 did not submit their standardized test scores as a part of their admission application.
They landed at Bates through a holistic admissions approach that values the story a candidate chooses to tell us. There's one more sweeping question to answer. Why do Bates and so many other institutions care so much about the test-optional movement?
Because we are human, you are human, and the endeavor that is college is a human enterprise. Colleges and universities must be evolutionary organisms. We want to get to know you for who you are. We want to understand the many ways you can grow, develop, and add to the vitality of our intellectual community. Relying on an arbitrary set of scores? Honestly, it doesn't seem that smart.