Stories about "tenure"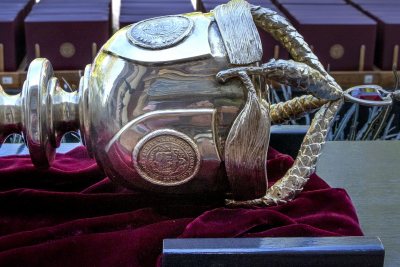 Thursday, August 22, 2019 10:56 am
The four newly promoted faculty members are Travis Gould, physics; Michael Rocque, sociology; Krista Aronson, psychology; and Anita Charles, education.
Thursday, March 3, 2005 9:16 am
Faculty members in the fields of art, psychology and the study of American and African American culture were awarded tenure at Bates College this year. The three tenure recipients are assistant professor Pamela Johnson of the Department of Art and Visual Culture; associate professor John McClendon of the programs in African American studies and American cultural studies; and assistant professor Michael Sargent of the Department of Psychology.
Monday, September 14, 1998 1:30 pm
Four assistant professors have been promoted to the rank of associate professor with tenure, two associate professors have been awarded tenure and four associate professors have been promoted to full professor at Bates College, announced President Donald W. Harward.