Stories about "visiting artists"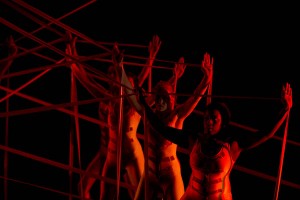 Wednesday, November 7, 2012 3:57 am
The Fall Dance Concert represents choreographers from across the country and here in Maine in performances Nov. 10-12.
Friday, August 25, 2006 12:00 am
The annual "Different Voices" concert features a wide range of dance from around the globe as visiting artists from the United States, Mexico, India, Taiwan, Hong Kong and South Africa bring new works to the Bates Dance Festival stage. The festival presents "Different Voices" at 8 p.m. Thursday, Aug. 10, and Friday, Aug. 11, in Schaeffer Theatre, 305 College St. Tickets are $18/$12 (students and seniors) and may be purchased by calling 207-786-6161 after July 8.