Stories about "wedding"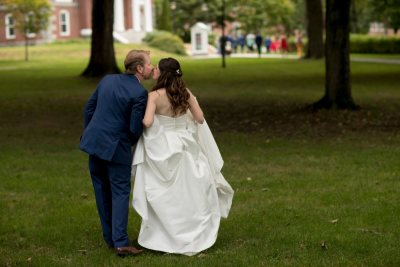 Thursday, September 13, 2018 10:50 am
Another summer weekend, another alumni wedding in the Gomes Chapel. But this time, we were there to tell the story, of best Bates friends who became much more.
Tuesday, May 5, 2009 2:57 pm
Friends and family raise a barn, and some community spirit, at the farmhouse wedding of Kirsten Walter '00 and Ben Ayers '99.