Stories about "William Cronon"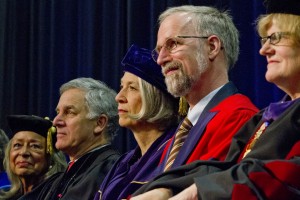 Sunday, May 26, 2013 3:23 pm
"Many of the so-called experts have been wrong and now need to be second-guessed," the co-founder and chairman of organic yogurt maker Stonyfield Farm told the Bates Class of 2013. "And that's actually your job."
Monday, November 7, 2005 3:29 pm
William Cronon, a leading scholar on the human relationship with land and nature, visits Bates College to give the ninth annual Otis Lecture at 7:30 p.m. Thursday, Nov. 10, in Chase Hall Lounge, 56 Campus Ave.