Stories about "women's volleyball"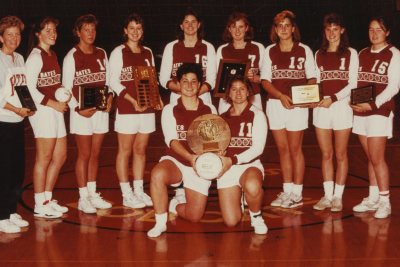 Thursday, November 14, 2019 12:50 pm
Thirty years ago, the Bates volleyball team put together the greatest season in Bates athletics history. This is the story of the undefeated 1989 Bobcats.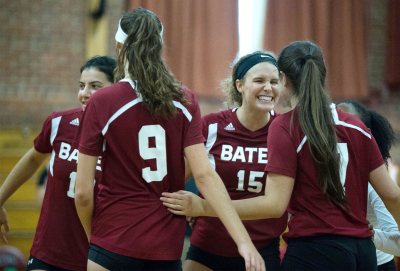 Friday, November 4, 2016 12:09 pm
Forney "doesn't get wrapped up in what happened two seconds ago," says head coach Melissa DeRan. "She's always looking ahead, ready for the next play."
Friday, September 5, 1997 2:23 pm
Bates College will celebrate "Back to Bates" homecoming Sept. 19 - Sunday, Sept. 21 with many on-campus events for students, alumni and Bates employees.