Nancy S. Koven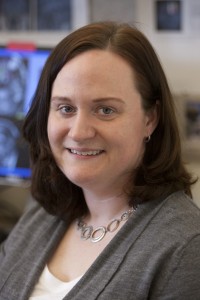 Associate Professor of Psychology
Koven is one of six Bates faculty members who have received tenure appointments or promotions that will take effect Aug. 1, 2012.  (Read the story.)
She is a psychologist and neuroscientist whose research focus is the structure and function of areas of the brain involved in various cognitive and affective processes, specifically in individuals with severe mental illness such as schizophrenia and bipolar disorder.
Her recent publications include "Specificity of Emotional Awareness in Moral Decision-Making," in Emotion (2011) and "Neuroprotective Effects of Vitamin D in Multiple Sclerosis," in Neuroscience and Medicine (2011), which she coauthored with Bates student Margaret Cadden '11.
Koven has taught courses including cognitive neuroscience and clinical neuroscience. In 2011 she was the recipient of Bates' Ruth M. and Robert H. Kroepsch Award for Excellence in teaching.
Koven received a bachelor's degree in psychology, with high honors, from Swarthmore College and a doctorate in clinical psychology from The University of Illinois at Urbana-Champaign.  She was a clinical intern at Eastern Virginia Medical School and served a postdoctoral fellowship at Dartmouth Medical School.