'Ghost of Bridgetown' author to read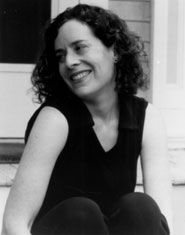 Novelist Debra Spark reads from her second and latest work, The Ghost of Bridgetown, at 8 p.m. Thursday, Feb. 7, in the Benjamin Mays Center, on Russell Street at Bates College. The reading is free and open to the public.
Spark was born outside Boston, earned degrees at Yale and the Iowa Writers' Workshop, and lives in North Yarmouth with her husband and son. In addition to writing novels and short stories, she is a free-lance editor and critic, and directs the Colby College Creative Writing Program. She tapped her family history for The Ghost of Bridgetown, her second novel, published in September by the Graywolf Press. Set in Barbados, the novel was inspired by a story her grandfather told her about an incident in the Virgin Islands.
Narrated in turn by its three main characters, the book tells the story of a Jewish art historian, grieving her sister's death, whose grandfather sends her to the islands to return a menorah made there by a slave. In choosing between the local synagogue and a cultural society run by a slave descendant to receive the menorah, she has to deal with her own inner ghosts and those of the island's clashing cultures.
Portland Phoenix reviewer Denise Porter Kemp said that in Bridgetown, Spark has "conjured up an addictively readable tale that successfully tackles the difficult issues of familial death, painful sibling relationships, and the deep injustices of cultural colonialism and racism . . . "
For more information about the reading, please call 207-786-6330.
View Comments