Four alumni elected to Bates Board of Trustees
President Elaine Tuttle Hansen has announced four appointments to the Bates College Board of Trustees: Jamie P. Merisotis of Washington, D.C.;  Karl-Olof Mills of San Francisco, Calif.; Mary Henderson Pressman of Kansas City, Mo.; and Valerie A. Smith of Princeton, N.J.
Merisotis, a 1986 Bates graduate who majored in political science, is the founding president of the Institute for Higher Education Policy in Washington. A champion of the idea that society and individuals reap rich rewards from higher education, Merisotis has focused much of his work on improving access to higher education for low-income, minority and other underrepresented populations.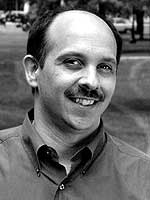 Prior to founding the Institute, Mr. Merisotis served as executive director of the National Commission on Responsibilities for Financing Postsecondary Education, a bipartisan commission appointed by the president and congressional leadership.
He authored the commission's heralded final report, "Making College Affordable Again," many of whose recommendations became national policy during the 1990s.  He also assisted in the creation of the Corporation for National and Community Service (AmeriCorps).
Merisotis is past president of the Bates Alumni Association and has volunteered often in admissions and alumni programs. He has received numerous awards and honors in the higher education field, and was named one of the top young leaders (under the age of 45)  in American higher education by Change magazine.
Mills, a 1982 Bates graduate who majored in English, is co-founder of JKM Investment Partners, a private investment partnership in Oakland, Calif.
Mills has an extensive background in business and investing, as well as community service. In 2003 he co-founded JKM with William Jurika, with whom he has worked since 1987. Previously Mills served as vice chairman and portfolio manager at Jurika & Voyles, Inc., an investment management firm also based in Oakland.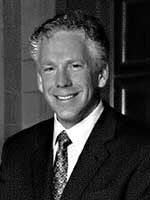 With a longstanding passion for the arts, and opera in particular, Mills joined the board of the San Francisco Opera Association in 1998. He was elected its vice president in 2001 and president in 2002.
After graduating from Bates, Mills earned a master's degree in management from Northwestern University's Kellogg Graduate School of Management in 1984, with majors in marketing and finance. Mills was awarded the Chartered Financial Analyst charter by the Association for Investment Management and Research in 1992.
Pressman, a 1978 Bates graduate who majored in psychology, has lived throughout the United States and overseas, and has interviewed prospective students for Bates everywhere she has lived. Her commitment to community service has remained constant while she has raised her three children. During her years in England, she served on the board of the Junior League of London, and as a resident of New Canaan, Conn., she served on "New Canaan Cares," an organization dedicated to promoting alcohol awareness, drug awareness and healthy choices for teens.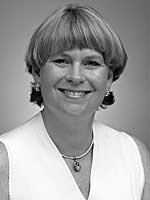 Pressman currently serves on the boards of the Boys and Girls Clubs of Greater Kansas City, and the Kansas City Ballet. Pressman also is active at Pembroke Hill School, where her children are entering fifth, eighth and eleventh grades.
As a Bates alumna, Pressman has been a class agent, co-chair of her 20th Reunion Gift Committee, chair of her 25th Reunion Committee, and active in Alumni in Admissions. She has worked on behalf of the alumni fund and was  president of her class.
Smith, a 1975 Bates graduate who majored in English, is the Woodrow Wilson Professor of Literature in the Department of English at Princeton University and director of the university's Program in African American Studies. A Princeton faculty member from 1980 to 1989, she joined the Department of English at UCLA in 1989, where she also chaired the interdepartmental program in African American studies and co-directed the Cultural Studies in the African Diaspora Project. She returned to Princeton in 2000.
Smith's teaching and research interests are in the areas of African American literature and culture, feminist studies and film studies. She lectures nationally and internationally, and has taught for several summers at the Bread Loaf School of English at Middlebury College. Smith has received fellowships from the National Endowment for the Humanities, the American Council of Learned Societies, the Ford Foundation and the Bunting Institute.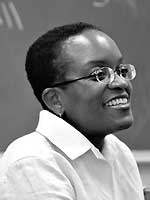 In February 2004, Smith gave a Black History Month lecture at Bates titled Memory and the U.S. Civil Rights Movement. She is the author and editor of several books, and is currently writing a book on the cultural memory of the U.S. Civil Rights Movement.
Mills and Smith were elected by the Bates College Board of Trustees to fill five-year vacancies. Merisotis and Pressman were nominated by the Bates Alumni Association and confirmed by the trustees to serve five-year terms. Bates trustees serve a maximum of two consecutive terms.
View Comments