Panel to discuss U.S. relations with Middle East and South Asia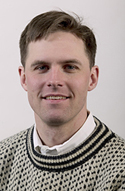 Bates College will hold a panel discussion about U.S. relations with the Middle East and South Asia at 7:30 p.m. Thursday, Nov. 4, in Chase Hall Lounge, Campus Avenue. Titled Comments for the New Administration: The Middle East and South Asia Revisited, the event is free and open to the public.
Since Sept. 11, the Middle East and South Asia have attracted an increasing amount of attention that is unlikely to change in the next four years, says panel moderator Matthew Nelson, assistant professor of political science.  "The challenge lies in deciding how best to use the influence of the United States to promote the cause of peace and prosperity, both at home and abroad," he says.
Held just two days after the Nov. 2 elections, the forum will use the presidential election as a springboard, providing the community with a chance to share information and exchange ideas regarding the "next steps" for our country and the world, Nelson says. "In particular, we will attempt to move beyond the current pattern of talking 'about' Muslims in the Middle East and South Asia, focusing, instead, on ways to exchange ideas 'with' them and their non-Muslim neighbors."
Panelists will consider what a dialogue with people of the Middle East and South Asia might look like. They will discuss which issues matter most – strategic, political, economic and cultural – and how the new administration in Washington should be encouraged to address them.
An expert on South Asia, Nelson received his M.A., M. Phil. and Ph.D. in political science from Columbia University. His research and teaching center on comparative political economy and comparative law, including Islamic law. Nelson's recent work focuses on Pakistani "madrassas" (Islamic schools).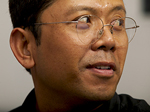 Also serving on the panel will be Joko Susilo, a native of Indonesia, who is a Fulbright scholar and Mellon Learning Associate at Bates, and four Bates students:  junior James Liddell of Cromwell, Conn.; sophomore Rakhshan Zahid of Karachi, Pakistan; sophomore Aarjan Dixit  of Kathmandu, Nepal; and senior Jamil Zraikat of Amman, Jordan. The event is sponsored by the Bates College Harward Center for Community Partnerships. For more information call 207-786-6195.
View Comments