Slide show features Mount David Summit 2007
Click on thumbnails, above, to view the slide show.
Featured image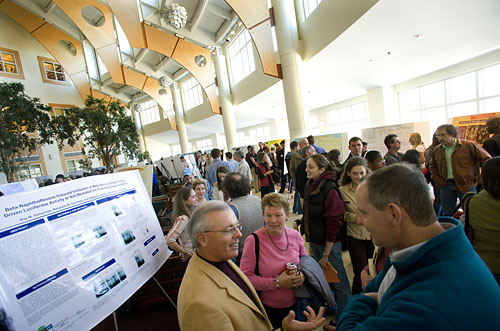 Hundreds of Bates people and members of the local community flooded Pettengill Hall as the College mounted its sixth annual Mount David Summit on March 30. An eagerly anticipated presentation of student scholarship, service-learning and creative work, the summit unfurls a panorama of the rich life of the student mind at Bates.


Leave a Reply
This is a forum for sharing your thoughts about the preceding post with the public. If you have a question for the author, please email the Bates Communications Office at communications@bates.edu.