Using Bates as a model, media outlets demystify the admissions process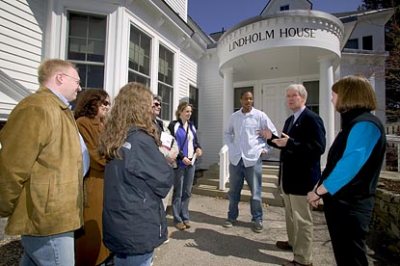 Over the course of a year, Down East magazine associate editor Michaela Cavallaro was granted access to all stages of the Bates admissions process. The result: a major feature in Down East's November issue called "Who Gets In?"
Subsequently, Maine Public Radio news director Irwin Gratz interviewed both Cavallaro and Bates President Elaine Tuttle Hansen on what the article revealed.
---
---
Hansen said Bates administrators were "thrilled that someone was going to try to demystify the process." Both stories stressed the importance of determining the "best fit" between school and prospective student. "Just as we teach students one at a time," Hansen said, "we also admit them one at a time."
Leave a Reply
This is a forum for sharing your thoughts about the preceding post with the public. If you have a question for the author, please email the Bates Communications Office at communications@bates.edu.