Cellist Weilerstein, pianist Barnatan kick off May concerts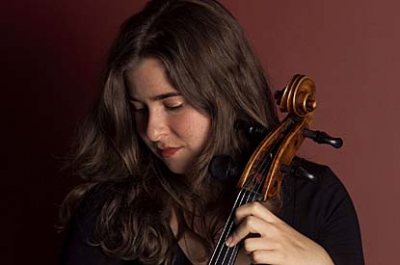 Even as the academic year winds down, musical offerings at Bates College reach a crescendo in May with a string of concerts including a performance by the renowned Borromeo String Quartet, a program of South American music by a trio that features two Maine musicians, and the high-powered pairing of cellist Alisa Weilerstein and pianist Inon Barnatan.
The concerts take place in the Olin Arts Center Concert Hall at Bates, 75 Russell St. They are open to the public at no cost, but reservations are required for some. For more information, contact 207-786-6135 or this olinarts@bates.edu.
Here's the lineup in brief, with more artist information following:
Weilerstein and Barnatan perform music by Beethoven, Kodaly, Chopin and the acclaimed contemporary composer Osvaldo Golijov at 8 p.m. Friday, May 2 (reservations required).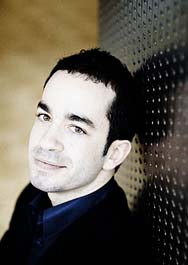 Maine musicians Carl Dimow, flutist, and Nathan Kolosko, classical guitarist, are joined by Massachusetts percussionist Norm Bergeron for a South American program at 8 p.m. Saturday, May 3 (reservations required).
In a special hour-long entry in Bates' long-running Tuesday series of Noonday Concerts, the nationally known Borromeo String Quartet presents a program called "Charms to Soothe the Savage Beast: Music and Orpheus in String Quartet." The quartet, which uses live music and projected visuals to trace the myth of Orpheus and Eurydice through Western music, performs at 12:30 p.m. Tuesday, May 6 (reservations required).
In a second Noonday Concert that week, clarinetist Vantiel Elizabeth Duncan of Topsham, a Bates sophomore, performs a Brahms sonata at 12:30 p.m. Thursday, May 8.
The New York-based G-Sharp Duo presents music for piano and violin at 8 p.m. Friday, May 9, performing works by Schubert, Brahms, Franck and Messiaen (reservations required).
The 25-year-old Weilerstein is internationally renowned as one of the premiere musicians of her generation. She has performed in recital, at festivals and as a soloist with major orchestras across the United States and Europe. Following her recent New York Philharmonic debut, performing the Elgar Cello Concerto, Newsday wrote that "to hear Weilerstein play is to experience the serenity of being in a master's hands."
Barnatan first appeared at Bates last fall under the auspices of the College Concert Series. Praised for his poetic and passionate playing and his thoughtful programming, this artist, a Dallas Morning News reviewer wrote, "really might be on the level of [iconic pianists] Artur Schnabel or Leon Fleisher." His debut CD, a Schubert collection for Bridge Records, was released in June 2006 to great critical applause.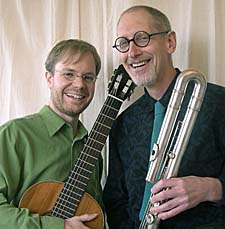 Kolosko, a critically acclaimed guitarist, and the eclectic flutist and guitarist Dimow perform regularly as the Kolosko Dimow Duo. As a solo, Kolosko has performed throughout the U.S., Europe and Asia. He is compelled to expand the voice of the guitar through collaborations with visual artists as well as other musicians: In additional to his pairing with Dimow, he works with visual artist Ling-Wen Tsai on video and performance projects.
Dimow covers the musical waterfront from classical to jazz, klezmer to blues, and from original theater music to traditional folk. He has performed in Europe and Central America, as well as the United States. He also works with the Casco Bay Tummlers, a klezmer band that has released three CDs. Dimow has taught guitar at Colby College since 1981 and maintains a private studio in the Portland region.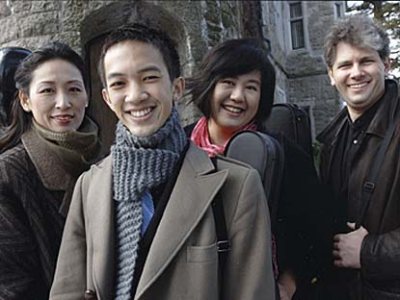 Bergeron works with the Boston jazz group Cross Current and has performed with musicians such as Michael Brecker and Grover Washington Jr.
Violinists Nicholas Kitchen and Kristopher Tong, violist Mai Motobuchi and cellist Yeesun Kim are the Borromeo String Quartet, one of the world's
Above: The Borromeo String Quartet. Below: The G-Sharp Duo.
most sought-after string quartets. Called "simply the best there is" by a Boston Globe reviewer, the quartet is well-known to Maine audiences from performances at the Maine Center for the Arts, PCA Great Performances, the Arcady Music Festival and other popular series.
In 2003 the Borromeos made music history with their record label, the Living Archive Recorded Performance Series, which offers DVDs and CDs recorded at many of the group's concerts around the world. Emphasizing the primacy of live performance, the series allows listeners to experience in greater depth music they have just heard in concert and to explore new or rarely performed works.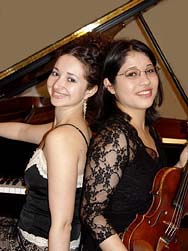 They appear at Bates in conjunction with a PCA residency, their second with that presenting organization, that will take them all over the state.
The G-Sharp Duo is violinist Emilie-Anne Gendron and pianist Yelena Grinberg. They have been lauded by New York's classical music community for their expressive and thoughtful performances, and have performed at such venues as Columbia's Miller Theatre, Steinway Hall and Carnegie's Weill Recital Hall.
View Comments