Weekend concerts offer a study in contrasts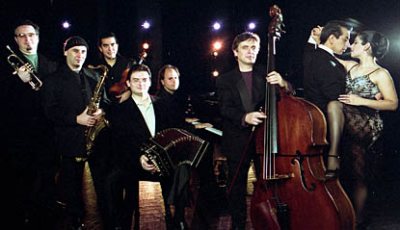 A troupe celebrating Argentina's tango and a master of the modern musical mash-up offer decidely distinctive concert choices at Bates College this weekend.
The tango troupe called Pablo Aslan's Avantango appears in the Olin Arts Center Concert Hall at 8 p.m. Friday, Sept. 26, in the second program of the 2008-09 Bates College Concert Series. An ensemble featuring some of the world's leading tango musicians and dancers, Avantango performs the tango as an ever-evolving art form incorporating jazz improvisation while turning historic cliches upside down.
Bates presents Girl Talk — the stage name of Gregg Gillis, who specializes in sample-based remixes, in which he uses elements from myriad songs to create a new work — in the Gray Athletic Building, Central Avenue, at 9:30 p.m. Saturday, Sept. 27.
Led by bassist Aslan, Avantango is a troupe of Argentine natives — six musicians and four dancers, plus a guest singer — residing in New York City. Mixing the legendary music of Astor Piazzolla with contemporary themes and rhythms, the ensemble reclaims the tango as a living tradition.
A New York Daily News critic wrote that Avantango "uncovered a colorful, bristling range of musical possibilities . . . harnessing jazz improvisation to take off in some suggestive, fascinating musical directions." Avantango members have toured with such artists as Shakira, Yo Yo Ma and Julio Iglesias, and appeared in the National Geographic television special "Tango!" narrated by Robert Duvall.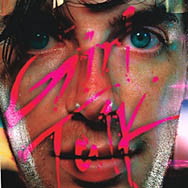 For more information, please visit the concerts Web site.
Mixing everything from hip hop to soft rock to R&B singles, Gillis' work stimulates both dance-crazed teenage masses and mashup geeks. His four albums, all on the Illegal Art label, include this year's Feed the Animals.
Special opening act will be The Death Set.
The Chase Hall Committee at Bates is presenting this concert. Doors open at 8:30. Tickets are $12, plus fees of $1.50 and are available at Bull Moose locations and at www.batestickets.com. For more information call 207-795-7496.
View Comments