It's everyday lower (and lower) prices on Bates junior's auction site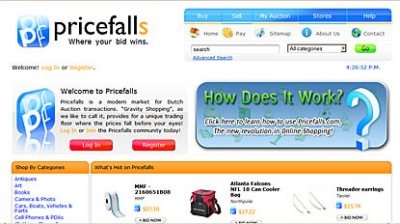 A Bates junior has made news by turning the conventional model of online auctions upside down. Elliot Moskow of Coral Springs, Fla., is the chairman and CEO of Pricefalls.com.
Unlike such auction Web sites as eBay, where bidding drives up the prices of items for sale, the selling prices on Moskow's site start high and decrease at regular intervals. What Moskow calls "gravity shopping" is the same idea as a Dutch auction.
"I think the idea is very good. It's a tough market to enter," Dmytro Zhosan, an economics instructor who teaches Moskow in the course "Game Theory," told Lewiston Sun Journal reporter Kathryn Skelton.
View Comments