May 2009 Images of Bates
Watch the slide show
Click on thumbnails, above, to view the slide show.
Featured image of the month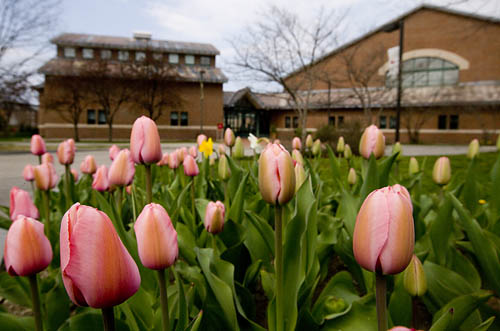 Planted outside the Olin Arts Center by the college's landscape coordinator Bill Bergevin, these vivid tulips announce the arrival of a new season.
Leave a Reply
This is a forum for sharing your thoughts about the preceding post with the public. If you have a question for the author, please email the Bates Communications Office at communications@bates.edu.