Barlow grant funds travel, sparks creativity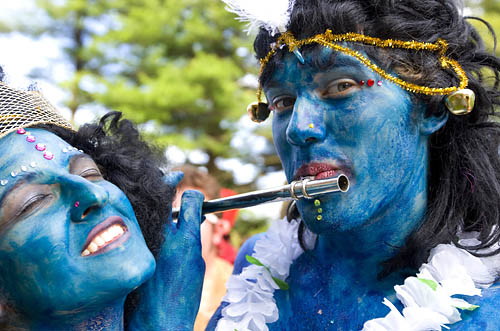 Valentina Calastri '09, dressed as the Hindu goddess Kali, and Grif Peterson '09, dressed as the Hindu god Krishna, participate in a senior week activity. Calastri recently traveled through Sri Lanka and southern India, while Peterson studied in northern India during Short Term 2007 and with a Barlow Thesis Grant in 2008.
Leave a Reply
This is a forum for sharing your thoughts about the preceding post with the public. If you have a question for the author, please email the Bates Communications Office at communications@bates.edu.