Welcome, Class of 2013!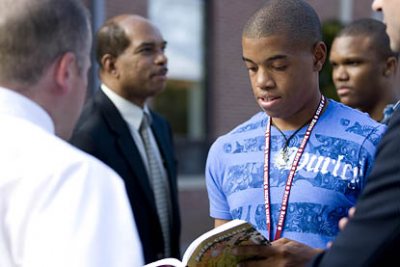 For students and parents new to Bates, here is a link to information from the Dean of Students Office that may be useful as you move through your first year at Bates College.
It includes:
a draft schedule for new-student orientation
important dates and numbers
first-year academics
information about Maine
campus life at Bates
health and wellness information
resources and services, and
technology at Bates College.
Leave a Reply
This is a forum for sharing your thoughts about the preceding post with the public. If you have a question for the author, please email the Bates Communications Office at communications@bates.edu.