October 2009 images of Bates
Click on thumbnails, above, to view the slide show.
Featured image of the month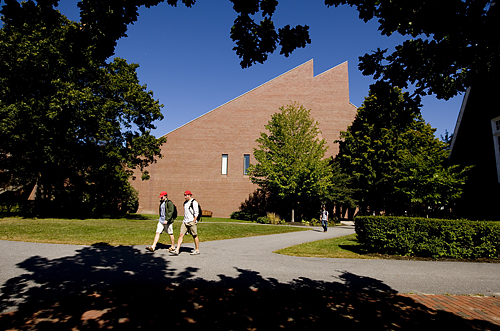 On a brilliant fall day, students stroll by the George and Helen Ladd Library, one of the most central and important facilities of the college, providing areas for study, research and access to information in a variety of formats.
Leave a Reply
This is a forum for sharing your thoughts about the preceding post with the public. If you have a question for the author, please email the Bates Communications Office at communications@bates.edu.