December 2010 images of Bates
Click on thumbnails, above, to view the slide show.
Featured image of the month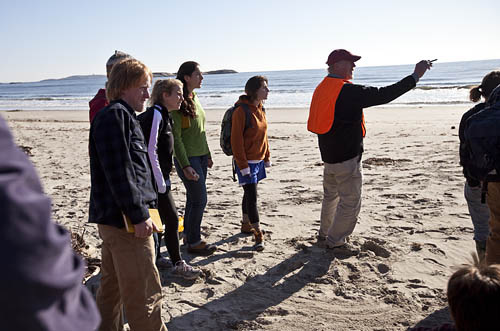 Professor of Geology Mike Retelle holds his "Sedimentology" class on Seawall Beach at Bates-Morse Mountain, a conservation area that comprises some 600 acres, extending from the Sprague to the Morse River and to the upland edge of Seawall Beach. Bates conducts environmental research throughout the area in cooperation with other institutions and agencies.
View Comments