February 2010 images of Bates
Click on thumbnails, above, to view the slide show.
Featured image of the month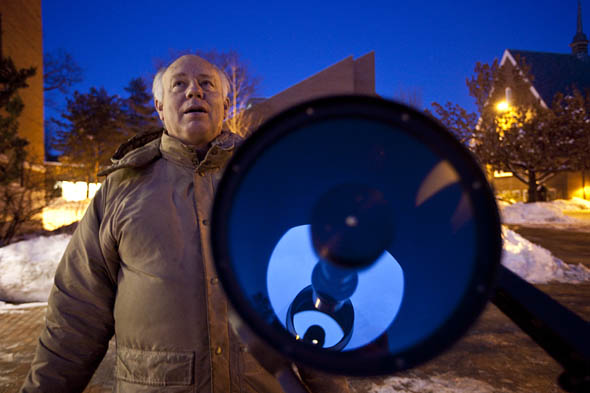 Geology lecturer Gene Clough presents an opportunity for members of the Bates community to track Jupiter from the front steps of Carnegie Science. In his course AT/GE110 ''Lunar and Planetary Science,'' Clough exposes students to the idea that geology can be done on all the planets.
View Comments