Dartmouth College philosophy professor to discuss free will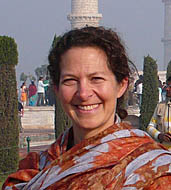 Adina Roskies, an assistant professor of philosophy at Dartmouth College, discusses the limitations and potential for neuroscience in the study of free will in a talk titled Freedom Despite Mechanism at 4:15 p.m. Thursday, March 25, in Pettengill Hall's Keck Classroom, Room G52, Alumni Walk.
Sponsored by the philosophy and psychology departments with support from the Mellon Innovation Fund, this lecture is open to the public at no cost.
Roskie, a member of Dartmouth's philosophy department since 2004, has pursued a career in both philosophy and neuroscience. She simultaneously earned master's degrees in both disciplines at the University of California, San Diego, and received a doctorate in neuroscience in 1995. From 1997 to 1999 she held the position of senior editor at the neuroscience journal Neuron.
In 1999 Roskies returned to the Massachusetts Institute of Technology to complete a second doctorate in philosophy. Her research topics include philosophy of mind, philosophy of science and ethics. She was a member of the McDonnell Project in Neurophilosophy, a group aiming to integrate philosophical thought with neurobiological research.
Roskies recently received a fellowship by the Australian Research Council, and has worked as a visiting professor in the philosophy department at the Australian National University.
View Comments