May 2010 images of Bates
Click on thumbnails, above, to view the slide show.
Featured image of the month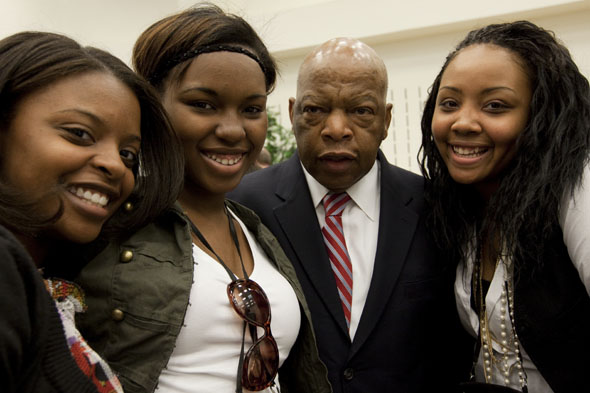 (From left) Josalynne Cottery '12, Cythnia Alexandre-Brutus '13 and Ashley Booker '12 pose with civil rights hero U.S. Rep. John Lewis at the 50th anniversary celebration of the Student Nonviolent Coordinating Committee (SNNC),  held at Shaw University in Charlotte, N.C.
Leave a Reply
This is a forum for sharing your thoughts about the preceding post with the public. If you have a question for the author, please email the Bates Communications Office at communications@bates.edu.