June 2010 images of Bates
Click on thumbnails, above, to view the slide show.
Featured image of the month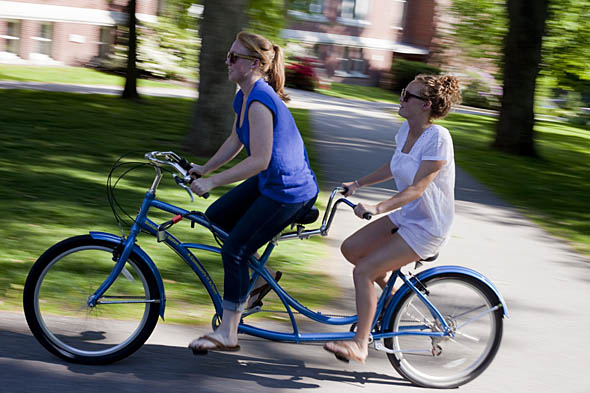 (From left) Maura McGee '10 and Katelyn Anderson '10 take an on-campus spin with the one tandem bicycle owned by the Bates Bike Program. Part of Sustainable Bates, the program offers students, faculty and staff the use of community bicycles for getting around campus and to nearby destinations.
Leave a Reply
This is a forum for sharing your thoughts about the preceding post with the public. If you have a question for the author, please email the Bates Communications Office at communications@bates.edu.