Sept. 7 Convocation to focus on decision-making, shared purposes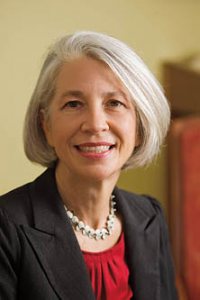 Bates College opens its 145th academic year on Tuesday, Sept. 7, with Convocation ceremonies welcoming the approximately 500 members of the Class of 2014.
President Elaine Tuttle Hansen and Professor Marcus Bruce '77, chair of the Bates religious studies department, are the featured speakers, with Hansen giving an address on How We Decide and Bruce focusing on A Shared Vocation that the new students are entering into.
Bates Student Government President Allison Mandra, a junior, also delivers welcoming remarks.
Activities begin at 4:10 p.m. on the historic Quad, Campus Avenue and College Street. Rain site is Alumni Gymnasium, 130 Central Ave. In a departure from past practice, Bates is holding Convocation on Tuesday instead of the usual Wednesday to avoid a conflict with the start of Rosh Hashanah at sundown Wednesday.
The Bates Class of 2014, by the numbers
Enrollment figures will not be final until Oct. 1, but Bates currently anticipates a class of 270 women and 231 men, selected from 4,517 applicants.
The students come from 376 different high schools, half of them public, in 35 states throughout the U.S. and 25 other countries. The group includes speakers of at least 22 different languages.
With 23.4 percent of the incoming students coming from traditionally underrepresented populations, Bates has increased its enrollment of these students by more than 50 percent in the last five years. The class also includes 44 students who are the first in their family to attend college.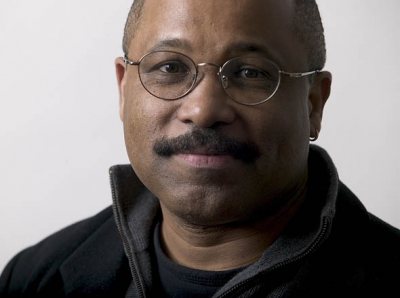 Bates will provide need-based financial assistance to 39 percent of the class.
Total enrollment at Bates this fall is anticipated to be 1,884 — with 1,710 enrolled on campus, 46 studying in Bates programs in Austria and China, and 128 off campus in other programs around the world.
Convocation presentations
In her address, President Hansen will discuss the opportunities and challenges that life in a nationally recognized liberal arts and sciences college, with global reach, presents to both students and the institution itself.
The seventh president of Bates, Hansen has spent her career in such colleges, as a scholar and teacher in Middle English literature and in contemporary women's writing and feminist theory; and as an academic leader. Before coming to Bates in 2002, she served as provost and professor at Haverford College, and earlier as a faculty member at Hamilton College.
Hansen's address will draw on the conclusions of a new book that was the summer reading assignment for the first-year class: How We Decide, by Jonah Lehrer (Houghton Mifflin, 2009).
A neuroscientist and well-known media commentator, Lehrer contests the notion that making choices is a process ruled by either intellect or instinct but not both. He uses recent findings from neuroscience to demonstrate that different situations call upon different combinations of decision-making capability, and goes on to suggest tactics for making better decisions — skills valuable to anyone, but especially so to people transitioning from adolescence to adulthood.
Decision-making is a theme of this year's orientation for the new undergraduates. One of the speakers for orientation activities leading up to the opening of the school year is Dr. Jeff Belkora, director of the Decision Services Unit at the University of California San Francisco Medical Center, who has discovered that patients making the most critical decisions about aggressive medical therapies put mental processes to work that can be widely employed by anyone making difficult decisions.
In the other Convocation address, Bruce will discuss the new mission statement Bates adopted in May, examining its significance for the lives of Bates students. The new statement sums up the college's ideals and goals in a short text that invokes the college's distinctive origin in 1855 — offering a leading liberal arts education to students of both genders and an array of ethnicities, classes and other backgrounds, at a time when such an approach was extremely rare — while outlining the array of ways Bates now focuses on remaining "a college for coming times." (Read the mission statement.)
Bruce is a 1977 graduate of Bates College and earned his doctorate from Yale University in American studies. He is the author of Henry Ossawa Tanner: A Spiritual Biography (Crossroad 8th Avenue, 2002), about the African American painter, and is writing a book about African Americans at the Paris Exposition of 1900.
View Comments