September 2010 images of Bates
Click on thumbnails, above, to view the slide show.
Featured image of the month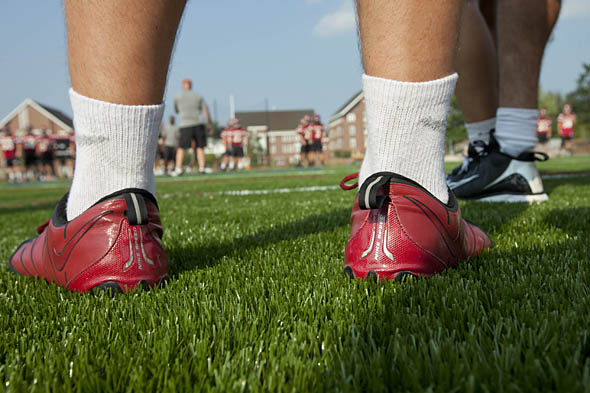 A Bobcat stands on the new FieldTurf at Garcelon Field on Sept. 1, 2010. Created in 1899 with the help of students who wielded shovels and axes to clear pastureland, historic Garcelon Field has received a major facelift this summer thanks to a cooperative venture between the college and its donors.
Leave a Reply
This is a forum for sharing your thoughts about the preceding post with the public. If you have a question for the author, please email the Bates Communications Office at communications@bates.edu.