Director to be on hand for showing of new David Hockney documentary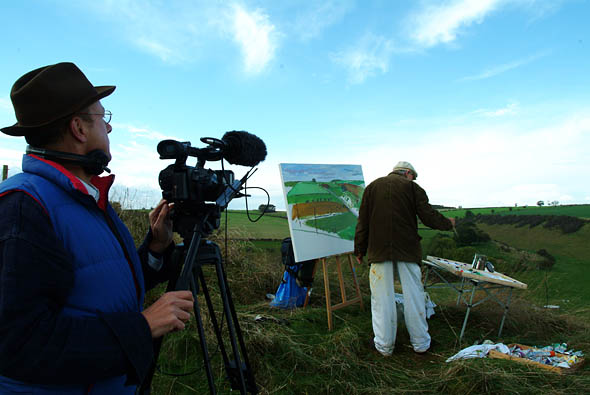 Documentary filmmaker Bruno Wollheim screens and discusses his new film, David Hockney: A Bigger Picture, at Bates at 4:30 p.m. Tuesday, Sept. 28, in Room 105 of the Olin Arts Center, 75 Russell St.
The event is open to the public at no cost and refreshments will be served.
Filmed over three years and premiered this year on the BBC, this documentary captures Hockney's return from California to paint the Yorkshire landscape of his childhood. One of the most influential British artists of his time, Hockney is depicted as he re-invents his painting from scratch, working through the seasons and in all weathers out in the countryside — and makes the largest picture ever painted outdoors. The film is at once the story of a homecoming and a revealing portrait of what inspires and motivates one of the greatest living artists as time runs out.
The film won "Best Essay" at the 2010 International Festival for Films on Art in Montreal.
View Comments