James McNulty appointed to Board of Trustees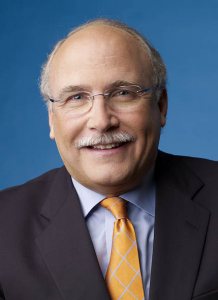 Bates College President Elaine Tuttle Hansen has announced the appointment of James J. McNulty as one of five new members of the college's Board of Trustees.
McNulty, of Winnetka, Ill., is on the board of directors of NYSE Euronext — a Euro-American corporation that operates multiple securities exchanges, most notably Euronext, the New York Stock Exchange (NYSE) and NYSE Arca — where he serves on the compensation and technology committees.
He is chairman of the futures exchange NYSE Liffe U.S., and is on the board of ICAP plc, where he chairs the remunerations committee. McNulty is former president and CEO of Chicago Mercantile Exchange Holdings Inc. and Chicago Mercantile Exchange Inc., serving in that position from 2000 until 2004. McNulty has 30 years of experience in global financial markets, financial technology and exchange, and over-the-counter trading.
He serves on the Board of Directors of Children's Memorial Hospital in Chicago. He is a member of the Board of Visitors at University of Illinois at Chicago College of Liberal Arts and Sciences. He also is a member of the Archdiocese of Chicago Finance Council.
McNulty received a master's degree in Anglo-Irish studies from University College Dublin, Ireland, and a baccalaureate in liberal arts and sciences from the University of Illinois at Chicago. He and his wife, Jamie K. Thorsen, executive managing director and global head of foreign exchange and head of capital markets in China for the Bank of Montreal, reside in the Chicago area with their three children.
View Comments