'Brookland' author Emily Barton to read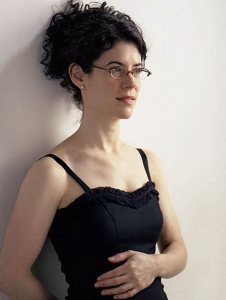 Emily Barton, author of two novels that The New York Times designated "Notable Books of the Year," reads from her work at 7:30 p.m. Thursday, Feb. 10, in Chase Hall's Skelton Lounge, 56 Campus Ave.
This Language Arts Live reading is open to the public at no cost. It is sponsored by the English department, the programs in African American studies and American cultural studies, the Learning Associates Program, the Humanities Fund, the Brandow Family Fund for the Arts, the Office of Intercultural Education and the John Tagliabue Fund. For more information, call 207-786-6256 or 207-786-6326.
Published by Farrar, Straus & Giroux, Barton's novels are Brookland (2006) and The Testament of Yves Gundron (2000). Beautifully written, breathtaking in scope, Brookland is the story of a 19th-century woman determined to build a bridge across New York's East River.
A New York Times Book Review critic said of the novel: "So much modern fiction thinks small, feels small. Emily Barton will never be accused of either . . . Brookland turns out to be a story not just of risk, daring and ambition, but of the courage to fail — and the courage to live on after failing."
Her debut novel, Yves Gundron uses a historic manuscript as the mainspring for a witty exploration of the double-edged sword presented by modern technology. "Barton is ultimately concerned with holding on to one's inner life in a rapidly changing world," wrote Village Voice reviewer David Yaffe.
"For a novelist casting a skeptical eye toward innovation, nothing could be more blissfully old-fashioned."
Barton's fiction, criticism and essays have appeared in numerous publications, including Story magazine, American Short Fiction, Conjunctions, the Los Angeles Times, The New York Times Book Review, the New York Observer and Poetry magazine.
Barton teaches in Columbia University's Masters of Fine Arts program and at Yale University. She previously taught writing at Princeton, Bard and The New School's Lang College.
View Comments