Only Have Pies for You
At the reception following their July 31 wedding outside Madison, Wis., Keith Hengen '06 and Catherine Pautsch changed the recipe just a bit, eschewing a wedding cake and instead serving nearly three dozen pies to their guests.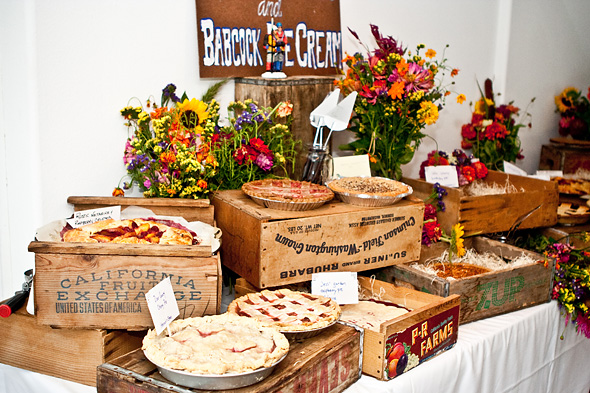 The couple has nothing against wedding cakes — except that they're "generally overpriced, impersonal, and a bit more like cardboard than they ought to be," Keith says.
So, after "not very much deliberation," the couple realized that Keith's family has a number of
skilled piemakers. "Cate and I ran the idea past them — 'Would you mind making 20 pies?' — and
they were keen." Friends also volunteered, resulting in 35 pies of all varieties, plus ice cream from the University of Wisconsin's agricultural school.
The pie reserved for the bride and groom was a Maine blueberry pie made by Keith's mother. Otherwise, it was a free-for-all. "I watched 'respectable' friends spooning samples of five or six pies into their mouths as they passed the tables," Keith chuckles.
Keith is pursuing a doctorate in neuroscience at the University of Wisconsin, while Cate works
toward a Ph.D. in educational policy and administration.
View Comments