Refresher: Winter 2011
Recent Bates Magazine stories, updated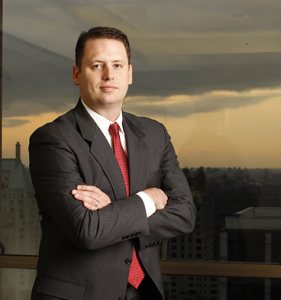 PENNEY'S PROGRESS Five years ago, Shirl Penney '99 was completing a rags-to-riches climb from a hardscrabble childhood Down East to a thriving career on Wall Street ("A Penney Earned," Summer 2005). In December, Penney created major Wall Street buzz with the launch of Dynasty Financial Partners, of which he is president and CEO. The Wall Street Journal and others say the firm could challenge the existing wealth-management model, as Dynasty seeks to serve independent financial advisers who are trending away from traditional wire houses.
VOLUMES OF VOLUMES Afghanistan native Mustafa Basij-Rasikh '12, an advocate of education's power to relieve that nation's burdens ("Folks Back Home," Spring 2010), led a book drive last summer that amassed some 2,000 volumes for Polytechnic University of Kabul. Bowdoin and Colby students pitched in, and Chris Robinson '07 and others paid for shipping. Basij-Rasikh has also established a charity to help land-mine victims and, with a friend, founded the Afghan Youth Initiative.
RECITING SITES After last year's earthquake in Haiti, Myron Beasley reflected on his experiences curating the inaugural Ghetto Biennale exhibit in Port-au-Prince ("Ask Me Another," Spring 2010). Beasley, an assistant professor in the African American and American cultural studies programs, has won a Creative Capital | Warhol Foundation Arts Writers Grant to support his book project Reciting Sites. The book takes an intensely subjective view of ways in which artists in the African Diaspora incorporate ritual death practices into their work.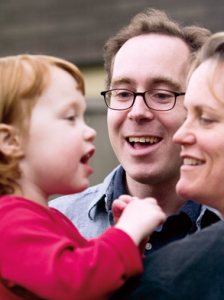 MARTHA'S PROGRESS Five years ago, in a story about his daughter Martha's autism ("Just Our Martha," Summer 2005), Chris Dall '93 wrote about seeking effective strategies to improve her social and communication skills. Today, Dall reports great progress, as Martha is a "thriving 8-year-old who engages with the world, excels in school, fits in with her peers, and is a budding musician." Martha attends public school, and though technically a special-ed student, she no longer receives any therapy. "Her biggest issue right now is that she is socially a little different from her peers, so at school they work with her on social skills."
Leave a Reply
This is a forum for sharing your thoughts about the preceding post with the public. If you have a question for the author, please email the Bates Communications Office at communications@bates.edu.