Campus Construction Update: March 22, 2011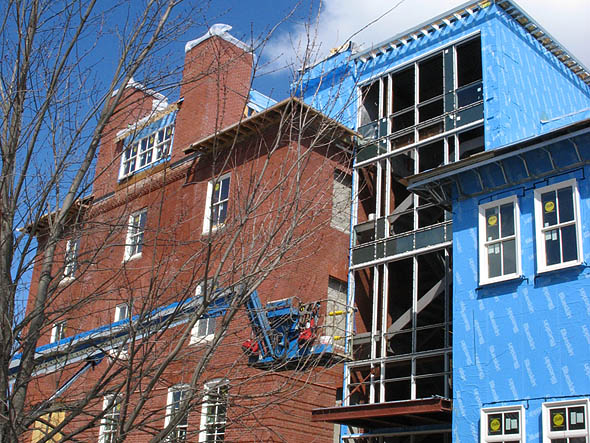 Three years shy of its 100th birthday, the Bates College Chapel will be the object of a new construction project this year — starting next week, in fact. For the next nine months, workers will be replacing the venerable building's slate roof and tending to the turrets at each corner. Read more about the Chapel repairs.
If a contractor told us that it was time to flood our ceiling, we would take exception. For one thing, it would make a big mess. For another, we can flood our own ceiling, thank you, and often have. Read more about the renovations of Hedge and Roger Williams halls.
Can we talk? Campus Construction Update welcomes your questions, reminiscences and comments about campus improvements. Please e-mail Doug Hubley, stating "Construction Update" in the subject line.
View Comments